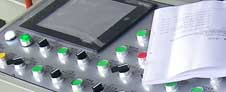 Name: BAISHENGYUAN
Tel: +86-136-2630-7530
Fax: +86-631-5921397
E-mail: info@baishengyuan.com.cn
Add: No.642-5# Qilu Avenue Weihai City Shandong China
Skype: WATERSURFACE0631
QQ: 917669496




China Vinda tissue company
SCA makes an offer to purchase Chinese Vinda tissue company
SCA has decided to make a public cash offer for the Chinese tissue company Vinda. The offer is conditional upon SCA achieving an ownership share in Vinda in excess of 50%. SCA is currently the second largest shareholder in Vinda, which is listed on the Hong Kong Exchange.
The offer will be Hong Kong Dollar (HKD) 11.00 per share, corresponding to a premium of approximately 34.5%, based on the average closing price over the past 30 trading days. The offer corresponds to a market capitalization of approximately SEK 9.4bn (EUR 1,07 billion) for all shares in Vinda.

SCA became a part owner in the tissue manufacturer Vinda in 2007 and currently has a 21.7% holding in the company with two representatives on its Board of Directors.
Vinda is the third largest tissue company in China, which represents the world's second largest tissue market. In 2012, Vinda's sales rose 26% and amounted to approximately SEK 5bn. The company's operating margin was 12.9%.
September 09, 2013
• Source: SCA/IHB
About SCA
SCA Group is an investment holding company registered in the Netherlands, the SCA, a direct wholly-owned subsidiary. SCA is the world's leading health squat and forest products company, whose businesses include: the development and manufacture of personal care, tissue paper and forest products. SCA also has several well-known brands such as Tempo, Dr. P, Sealer, Libero and Libresse and so on. Sales channels up to 100 countries. Currently, SCA had approximately 36,000 employees; its 2012 sales amounted to 9.8 billion euros. SCA was founded early in 1928 and headquartered in Stockholm, Sweden and listed on NASDAQ OMX Stockholm.
Acquisition Review
We believe this acquisition can promote Vida value creation, such as promoting the production, brand promotion, "Go To Market" strategy and the expansion of product categories such as; thereby assisting Vida in China have a better development. SCA but also to share their intellectual property Vida (including brand and technical knowledge, etc.); thereby enhancing the value of Ouidah. In addition, SCA can also be extended to other distribution channels Vida Asian countries; thereby promoting the growth of Ouidah. Overall, we feel that SCA's acquisition of long-term development for Vida is beneficial things. For short-term investors, in accordance with our 14 years of 17.5 times forecast earnings per share to acquire, purchase consideration is reasonable. However, after the acquisition, Vader earnings growth could be further enhanced. For long-term investors, such as 15 years, according to our forecast earnings per share calculation, acquisition valuation only 14.5 times; acquisition consideration slightly a bit low.
Peter Mu
Supplementary Edit and Translation on above report.